Owatch Home
Free your Body, Dance with music! Redefine the music games NOW!
Combine LIVE's Visual Enjoyment with an Immersive MV scene to make you a new dancer in the VR World.
Luxury Appearance In Design
Audio Boxing is popular VR dancing machine,The unique embedded MV function makes the game player feel just like dancing with the stars in the MV on the scene, the spectators feel exciting and joyful when watch the players.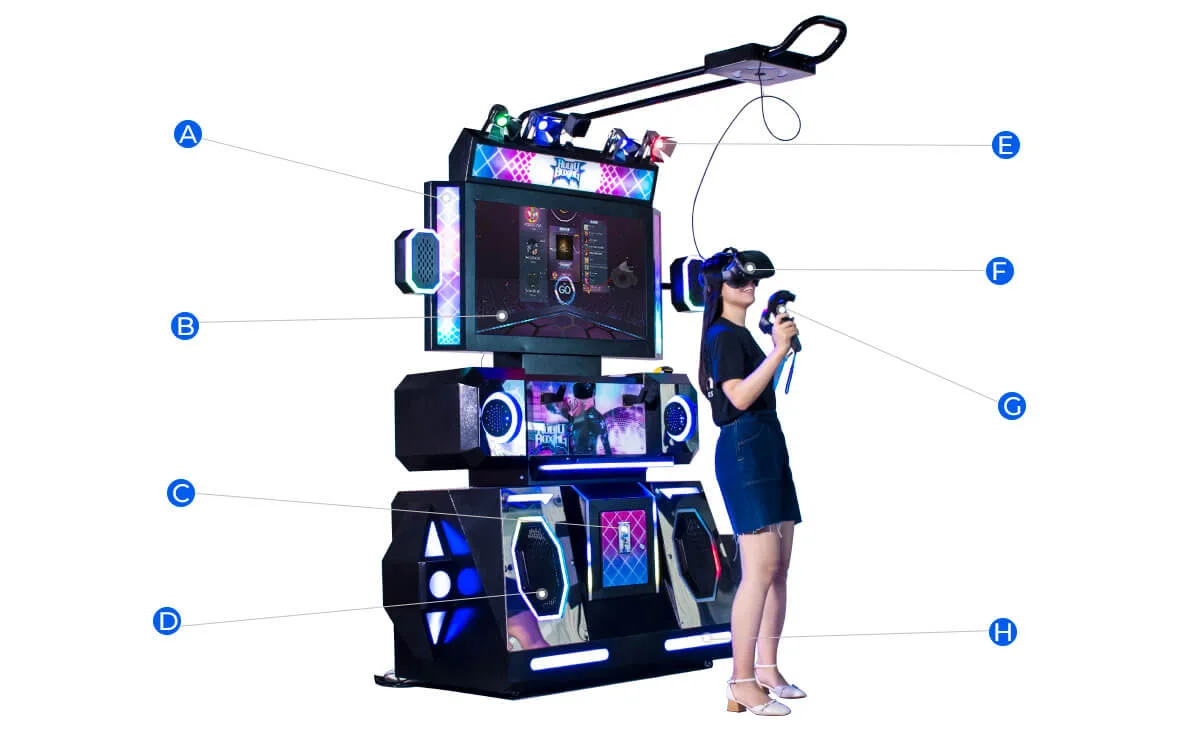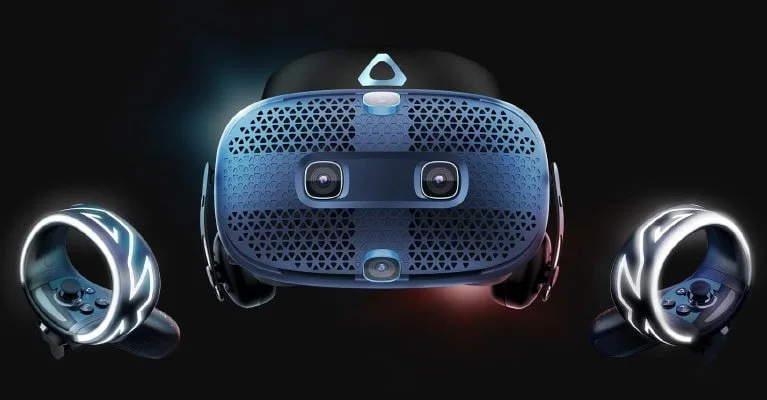 Refined Inside-out Tracking
Use "VIVE COSMOS" Brand Headset Inside-out Tracking Solution
(No Base Station needed for Positioning)
Expand your range of motion with six camera sensors
Higher display resolution (2880 x 1700)
Jump between reality & virtual reality in seconds
with the innovative flip-up design
The forefront of headset design
Adjustable interpupillary dial
28 Popular Music of the First-line Artists in Europe,America, Japan &South Korea, Include 28 Chinese mainland copyright song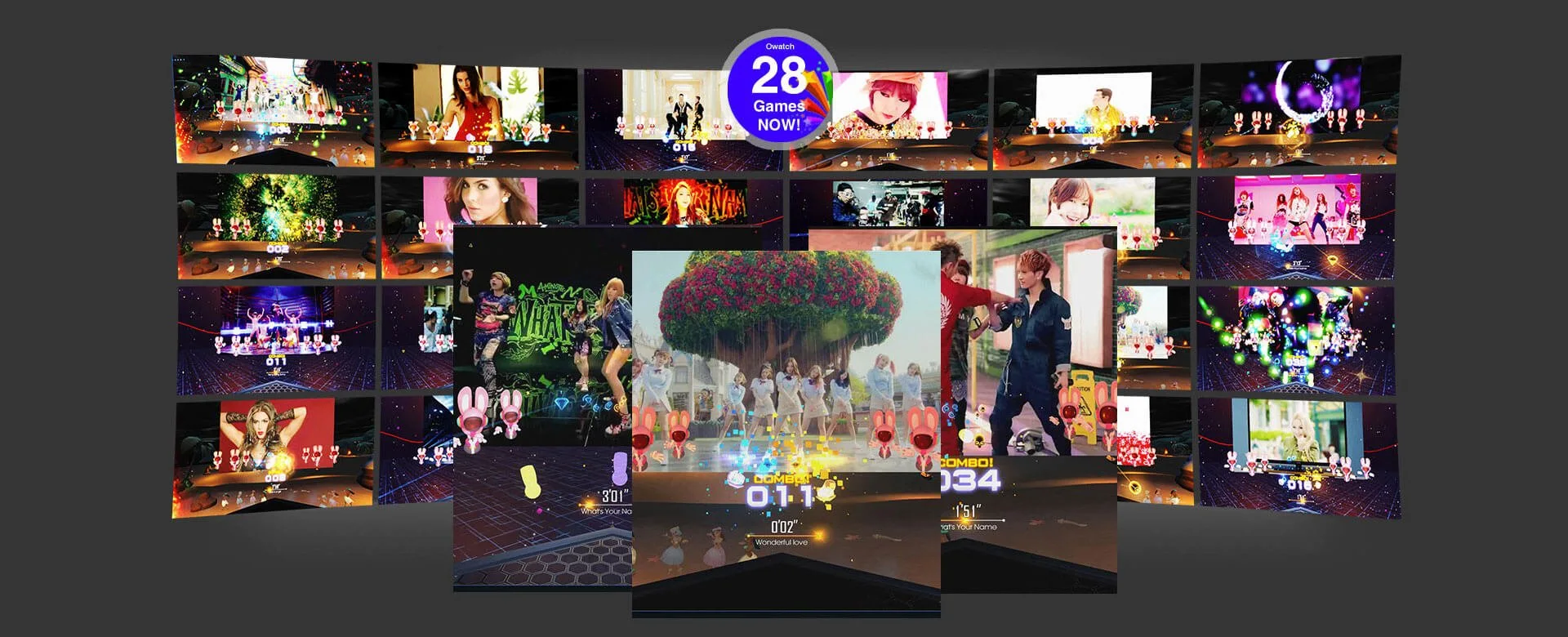 The Advantages of Audio Boxing VR Dance Simulator from Owatch
Gallery of VR Audio Boxing Simulator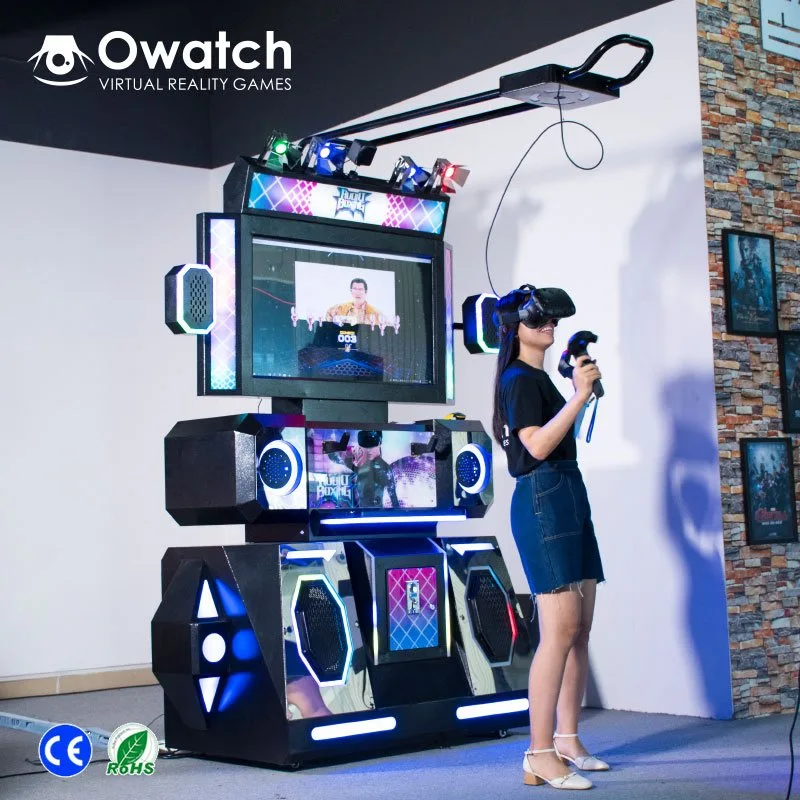 MODEL & PARAMETER
Development by Owatch and Easy customized for your Individualized demand
TECHNICAL DATA

TECHNICAL DATA

Product name

VR Audio Boxing

Model

OB 1001

Person

1

Voltage / Power

110-240V | 330W

VR headset

HTC VIVE (2K) / HTC VIVE COSMOS
VR Games & Movies
28 pcs musics

Playing time

1 song

Weight

NW: 150kgs | GW: 300kgs

Packing Size ( LXWXH )

175 X 107 X 142 cm

List of goods

1 X Whole Platfrom
1 X HTC VIVE
1 X Coin System
Head-tracking Selecting

Computer configuration

CPU: i5-6500- Intel USA
Graphic card:GTX1660 – GALAX
Main board: B250M-GIGABYTE Taiwan
Hard disk : SSD 240G -GALAX Hongkong
Memory card : 8GB DDR4
Let's Offer Customized Solution For You. Free Design!