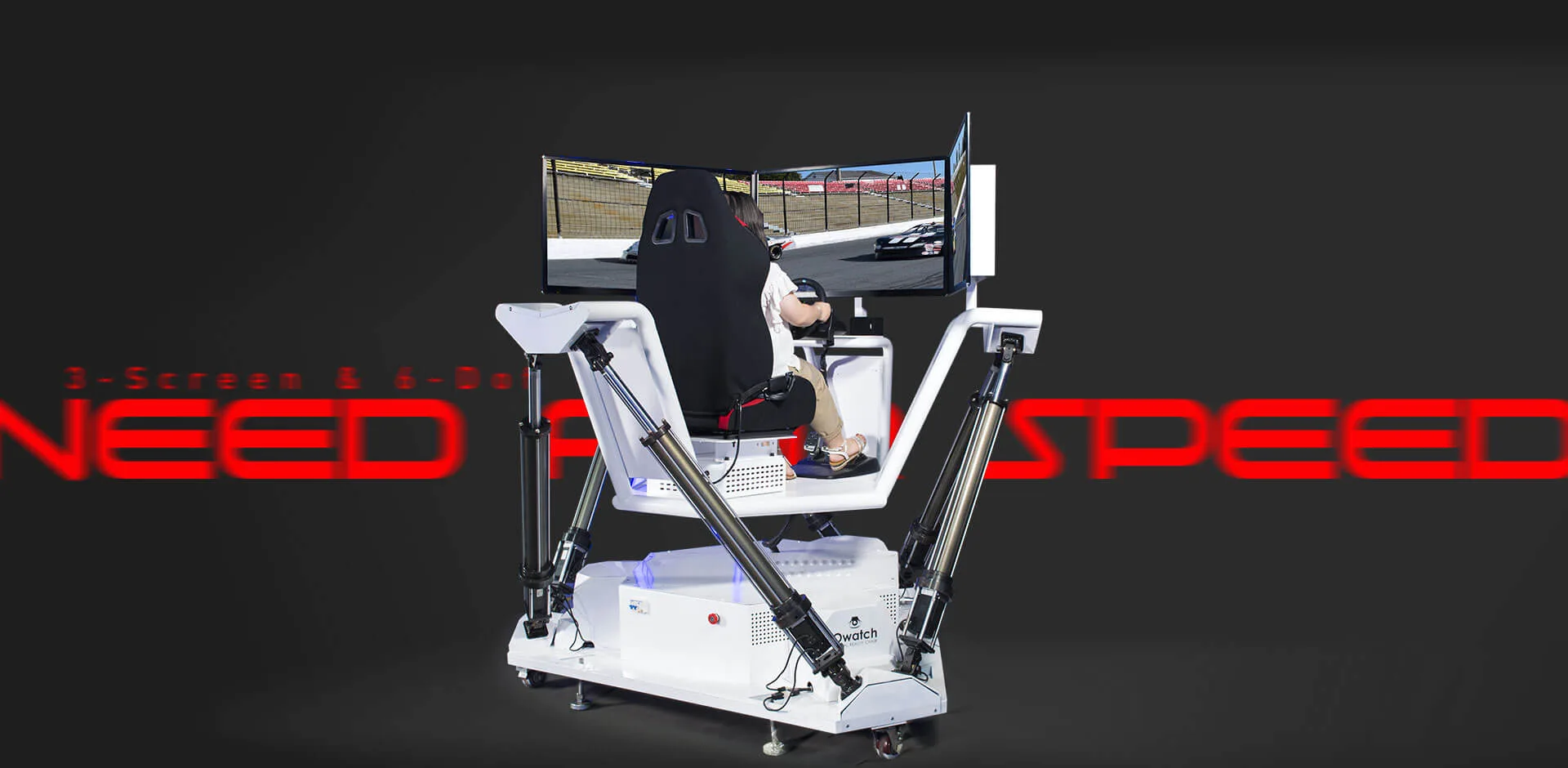 Owatch Home
Fluent Big Place Platform,With Synchronous Full Immerse
Plot Bring, A New Shocking Experience!!
3-screen & 6-Dof Driving Simulator
Driving Simulator with Surrounding 3 wide screens, Cool and Stylish Look, 6-DOF Dynamic Platform. No Delays, Fine Reactions, Really feel that the car can be Deeply Simulated, comparable to real racing!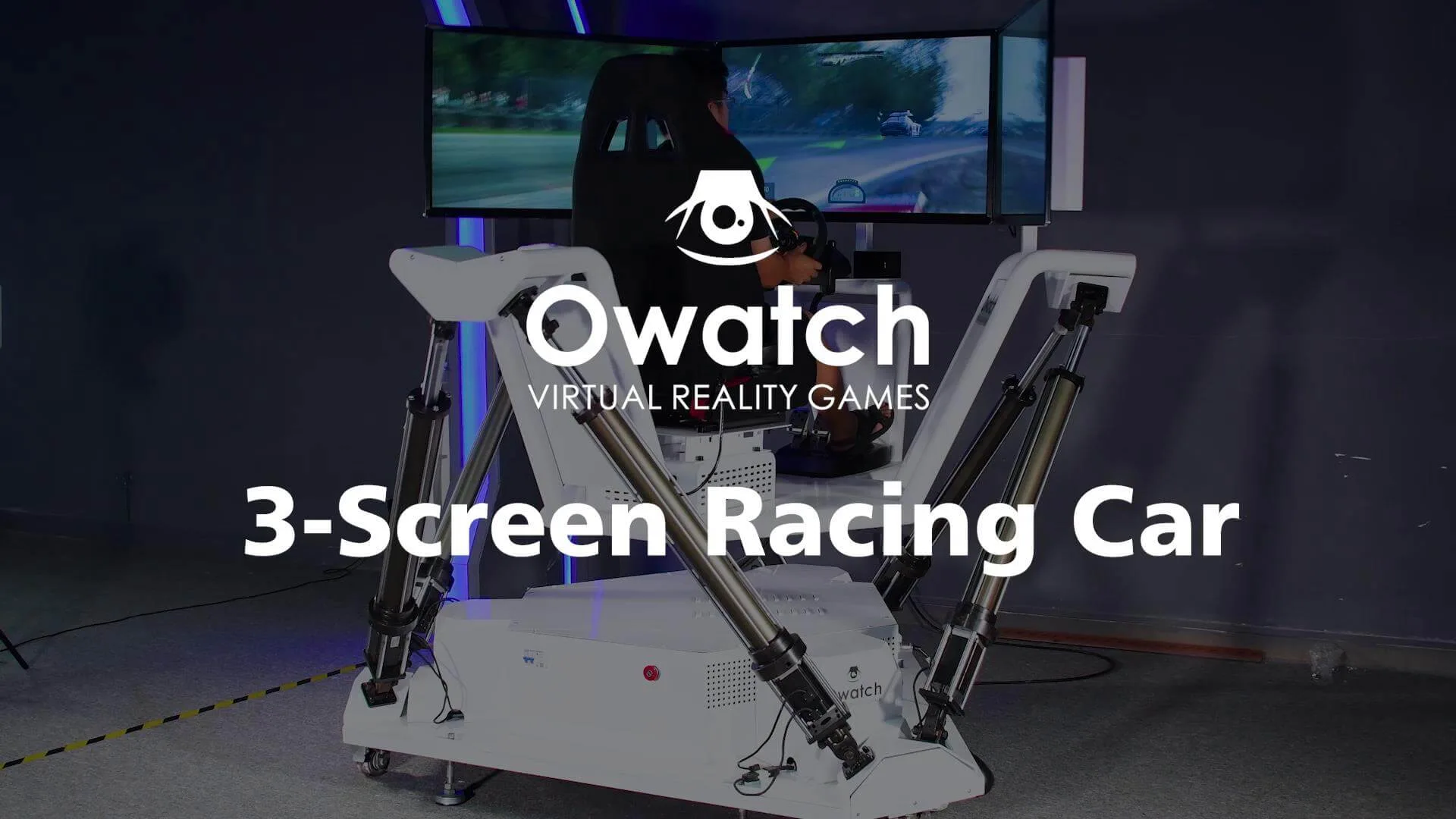 Fluent Big Place Platform,With Synchronous Full Immerse Plot, Bring A New Shocking Experience!
Base on 6-dof Platform. The Motion simulation is more accurate, Higher response time and faster acceleration to enhance the virtual reality effect greatly!
| | | | | |
| --- | --- | --- | --- | --- |
| A: 42 Inch 4K HD | B: Adjustable Seat | C: Logo Area | D: Dedicated Servo Electric Cylinder | E: Motion Controller |
| F: Stereo Speakers | G: Logitech Steering Wheel | H: Throttle Brake & clutch pedal | I: Seat Platform | J: Feet & Wheels |
Adjustable Seat
Move forward and backward, more comfortable driving experience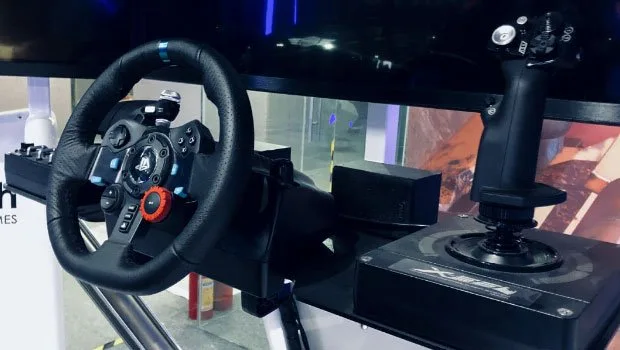 Simulated Steering Wheel
Modern industrial design,360º rotation control, Super strong real feel
Simulated Car Pedal Controler
Throttle pedal,reversing back pedal,clutch control experience,flexible and easy to operate
Three-Srceen HD Display
Not only provide a broad view of the immersive, but also attract more viewers.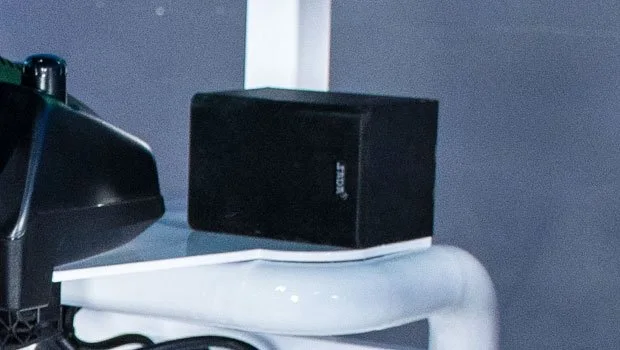 High-Quality Stere
Equipped with 3 sets super audios,which provides an immersive feeling for drivers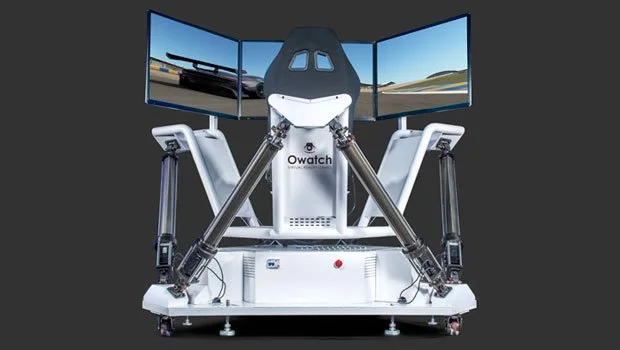 Super-Dynamic Body Design
6-DOF perfectly display the tilt, rotation and panning of the car simulator!
PROFESSIONAL F1 RACING SIMULATOR GAMES
Professional industrial design appearance and adjustable seats instantly attract public attention, professional F1 racing theme
games, thrilling! full of challenge!
Gallery Of 3 Screen Racing Car Simulator
Six-degree of freedom platform/3-Screen Dynamic Car Simulator
MODEL & PARAMETER
Development by Owatch and Easy customized for your Individualized demand
TECHNICAL DATA

TECHNICAL DATA

Product name

3 Screen Racing Car

Model

OR 3001

Person

1

Voltage / Power

110-240V | 2800W

Game quantity

2pcs

Playing time

2-7 mins ( can reset as needed )

Weight

NW:800kgs | GW: 900kgs

Packing Size ( LXWXH )

220 X 220 X 197cm

List of goods

1 X Whole Platform
3 X 42inch TV (tempered glass)

Computer configuration

CPU: i5-6400-Intel
Graphic card:1050 – GALAX
Main board:B250M- GIGABYTE
Hard disk:SSD 240G -GALAX
Memory card: 8GB DDR4
Let's Offer Customized Solution For You. Free Design!