Owatch Home
Play a stimuli battlefield of your own! Go and Enjoy it!
The VR Horse is an epoch-making cold weapon VR action game. Through rigorous & realistic character setting, exquisite art scene construction, large-scale on-screen character display & other means.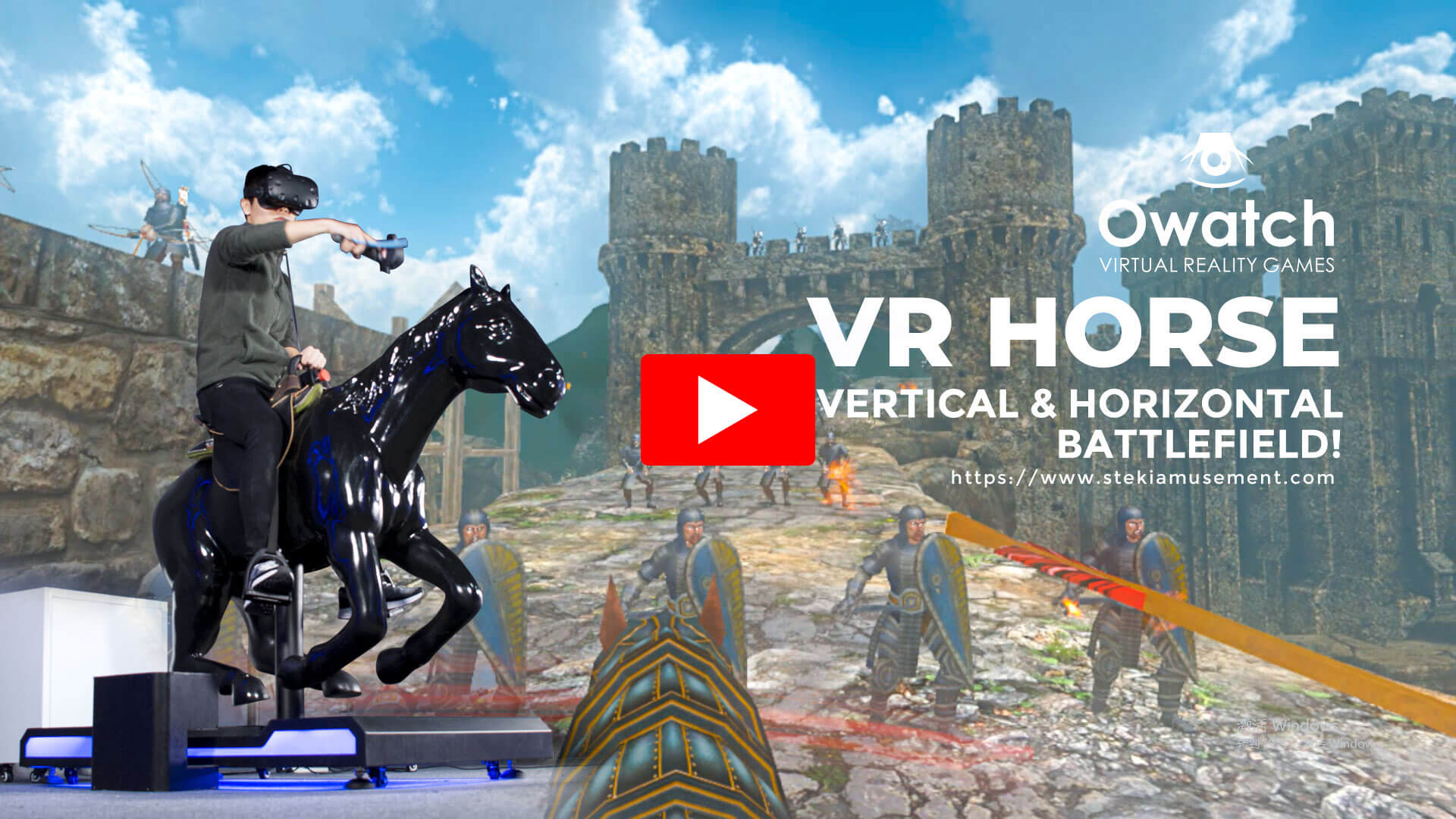 360° STEREO
IMMERSIVE EXPERIENCE
Great Advantages, Play Experience
When you put on the VR Equipment, you will be directly transformed into a famous three-nation, Waving the game handle to kill the enemy general!
According to the game operation, adding a handy button device makes it easier to operate the game.
Game Screen Real
Destroy the obstacles, rush the horse, break the bridge, jump the cliff, and block the arrow rain.
Simulation Design
With advanced motion capture system, cool styling, retro style horse racing equipment and horse racing games
Affinity
With your clever brain and fast enough response, you will be able to win countless levels and end BOSS!
Competitive
Competitive, let players have a strong desire, let players play to the end!
Antagonistic
High-definition graphics and cool shapes, integrated with powerful monsters, mech warriors and so on.
Shocking game scenes, real riding experience, sensitive interactive handles, Let you ride on the battlefield on horseback and fight with the enemy.
MODEL & PARAMETER
Development by Owatch and Easy customized for your Individualized demand
TECHNICAL DATA

TECHNICAL DATA

Product name

VR Horse

Model

OH 1001
Capacity
1

Voltage / Power

110-240V | 550W

VR headset

HTC VIVE COSMOS

Movie quantity ( included )

4 pcs

Playing time

5-8 mins ( can reset as needed )

Weight

NW: 250kgs | GW: 300kgs

Product Size ( LXWXH )

185 X 141 X 90 cm

List of goods

1 X HTC VIVE
1 X Platform
1 X 32 inch TV Set
1 X Speaker Unit
Let's Offer Customized Solution For You. Free Design!