Owatch Home
Entertaining and Learning, Happy Learning
The Kids VR–Dragon Star is a new concept for children's entertainment and educational equipment.
It adopts the most imaginative and immersive VR (virtual reality) technology, combined with advanced educational and entertainment concepts, to provide children with a happy and growing virtual reality world, bringing children a fantastic journey beyond imagination.
Customized Version of Handheld Children's VR Glasses from Owatch
Special lens design, hand-held glasses to reduce children's intraocular pressure, allowing children to fully immerse themselves in the virtual panoramic space in a healthier and more comfortable way
Professional Premium Kids VR – Dragon Star Games
There are a lot of children's games, and interactive games are fun! It includes sports games such as shooting, basketball,
and many other puzzle games that train children's hand/eye coordination.
Gallery of Kids VR-Dragon Star Games Simulator
"Kids VR" adopts the most imaginative, interactive and immersive virtual reality technology, and combines advanced educational and
entertainment concepts to bring children a fantastic journey of imagination…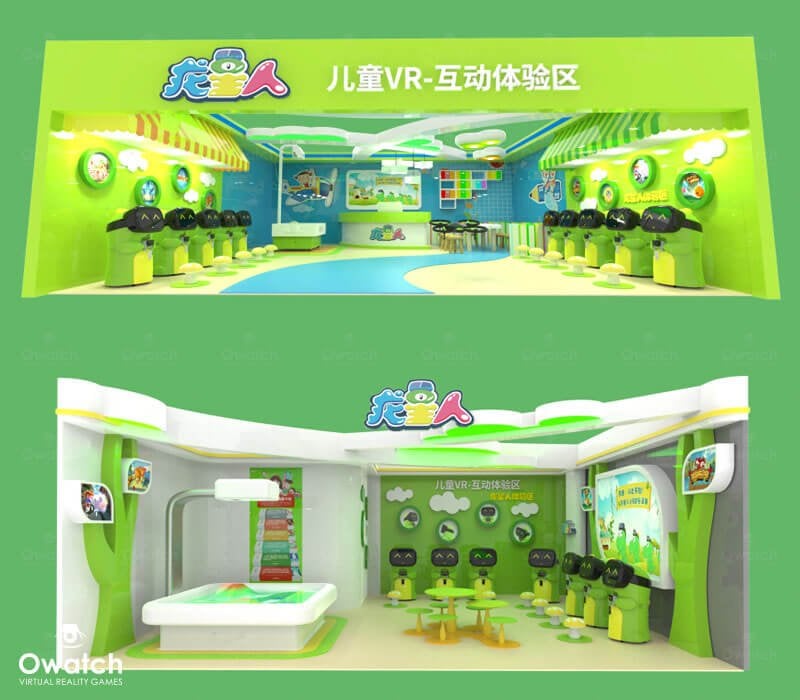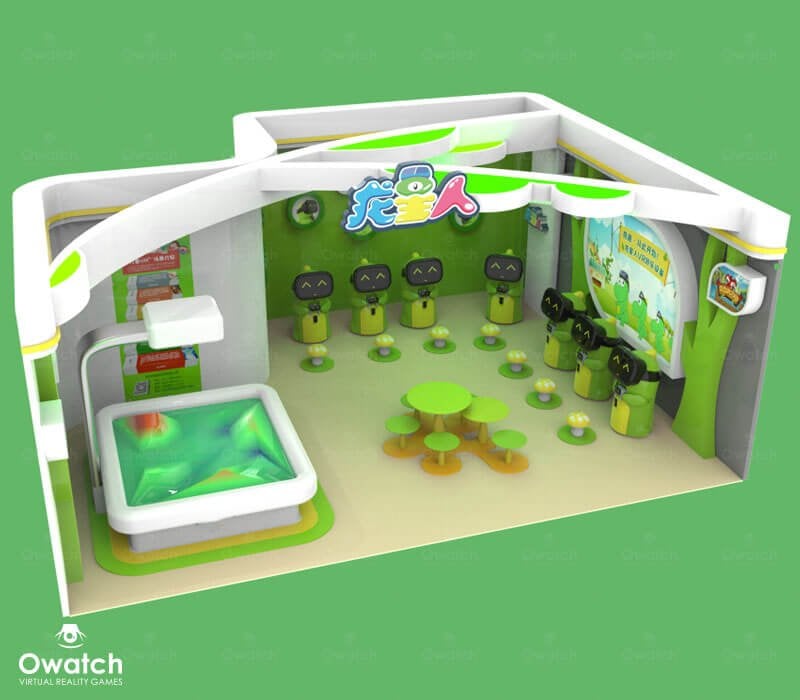 MODEL & PARAMETER
Development by Owatch and Easy customized for your Individualized demand
TECHNICAL DATA

TECHNICAL DATA

Product name

Kids VR – Dragon Star

Model

OK 1001

Person

1

Voltage / Power

110-240V | 330W
VR headset
Handheld VR Glasses (Customized)

Game quantity

8 pcs

Playing time

5 mins ( can reset as needed )

Weight

NW: 100kgs | GW: 150kgs

Packing Size ( LXWXH )

79 X 80 X 131 cm
Product Area
0.45㎡
List of goods
1 X Whole Platform
1 X Hand-held VR Headset
1 X Custom Computer Host
(with OLED Display
Let's Offer Customized Solution For You. Free Design!